Southern Exposure


Formed in 1980 by brothers Mike and Brad Fuller, the two continue to operate as partners, now with four primary companies under the Southern Exposure banner, Florida Film & Tape and the Mike Fuller Group. Motion Picture work is generally handled by FF&T, with Still Production running through the Mike Fuller Group. A subsidiary is Cine Air Services, providing aerial photography and aerial production services, including drones, around the world.  Our newest addition to the family is Blue Island Digital, a full service digital marketing agency, with offices in Orlando and New Smyrna Beach.
Mike Fuller Group
Your Marine Photography Specialist

Mike Fuller Group has an extensive portfolio that covers nearly anything that can be shot on land, sea or air. From marine, architectural, digital, iPIX, lifestyle, aviation, portraits or stock images, we have the experience, people and equipment to get the job done right the first time. With more than 35 years of experience, we are your number one choice for photography and production support. We are a full-service commercial photography company that specializes in boats and marine, aviation, architectural and lifestyle photography. We also feature production support gear and crews including state of the art photoboats and production work boats. See our equipment page to learn much more.
Photography isn't just our business; it's also a passion to create the best possible work for our clients. If you need a photographer to shoot yachts to jet skis, snow blowers to lawn mowers, we do it all! To learn more please contact us today. Thank you for visiting.

Cine Air Services
provides aerial production services and support for movies, commercials and television. Our tools include drones, helicopters and fixed-wing aircraft. Whether you have the need for aircraft and crew to support a remote or far-reaching production, production aircraft, or for experienced production pilots and aerial camera folk, Cine Air Services is standing by. See Aircraft under Capabilities to see the fleet.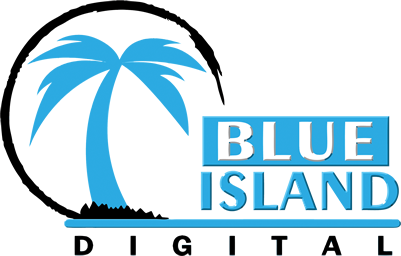 Blue Island's comprehensive approach to digital marketing builds meaningful strategic synergies to maximize the full potential of your digital footprint. We creatively weave together all the disparate digital components so the sum of these parts is far more impactful than the weight of the whole.
Ours is an island of sanity in a fragmented digital world.  For more information, visit: